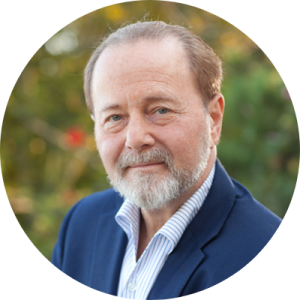 Dr. Robert F. Fischer, M.D.
Psychiatrist, Santa Barbara Center
Robert Fischer, M.D., treats both adolescents and adults. He is especially interested in treating adolescent patients suffering from behavioral issues including attention-deficit/hyperactivity disorder (ADHD), Social Anxiety Disorder, sleep disorders, insomnia and other mood disorders.
Dr. Fischer received his Doctor of Medicine degree from the University of Louisville in 1973 and did his psychiatric residency at LAC/USC Medical Center in Los Angeles.  He serves as an Assistant Clinical Professor of Psychiatry at the UCLA School of Medicine.  
Dr. Fischer is certified in the application of transcranial magnetic stimulation (TMS or rTMS), an advanced, FDA-approved, neuromodulation therapy used to treat behavioral disorders resistant to traditional drug therapy.
TheraMind Center of Santa Barbara
351 Hitchcock Way, Ste. B170
Phone: (805) 845-4455 || Fax: (805) 845-9820